Op jacht naar het detail van Doesburg
Gewapend met GPS en een boekje met foto's gaat u in teams of individueel op jacht naar de details van Doesburg. Als u geconcentreerd door de binnenstad van Doesburg wandelt, zal het u verbazen hoeveel kleine details de gebouwen hebben.

Ons programma "Op Jacht naar het Detail " helpt u deze details te vinden. U krijgt o.a. een GPS als hulpmiddel en een aantal fotodetails die bij elkaar een leuke speurtocht vormen voor jong en oud. Het GPS systeem is er eigenlijk alleen voor als ondersteuning wanneer u een detail niet kunt vinden. Deze activiteit kan dus ook met een klein gezelschap gedaan worden.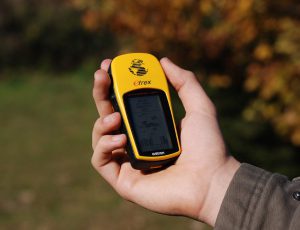 De details moet u op eigen kracht of met behulp van lokale bewoners zien te lokaliseren.
Een culturele speurtocht voor jong en Oud.
| | |
| --- | --- |
| Tijdsduur | : 2,5 uur |
| Aantal personen | : Geen beperking |
| Prijs | : € 25,00 per GPS en Detailboek |
| Per step | : € 5,00 per persoon extra |
Uiteraard kan dit arrangement uitgebreid worden met ontvangst met koffie/thee en gebak, een heerlijke lunch, diner en/of een ander arrangement. 

Meer informatie of reserveren >

Recent aangepast: 18 januari 2019