Stadswandeling
Ga op pad te voet of met een step… met een ervaren stadsgids. Deze laat u de mooiste plekken van het Pittoreske Doesburg zien. U zult verbaasd zijn hoe mooi en hoeveel Doesburg te bieden heeft! Het is een Hanzestad met een rijke historie.
Eventueel te combineren met een borrel, lunch of diner.
Duur: ongeveer 1 uur
Kosten: 5,- euro p.p.

Minimaal 10 deelnemers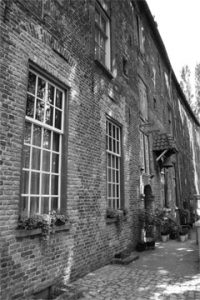 Ook prima te combineren met een torenbeklimming.
Stadswandeling met een Typetje:
Ga met Joke op pad en laat je leiden door het mooie Doesburg. Joke is een apparte en toch ook wel grappige en bezorgde vrouw die met haar rugzakje vol handige spulletjes, je alle wetenswaardige heden over de Pittoreske binnenstad weet te vertellen.
Kosten: 125 euro per gezelschap
Geklep op de step:
Ga met de ludieke stadsgids Joke op de step door het Pittoreske Doesburg. Onderweg zal zij alles over Doesburg vertellen en grappige wetenswaardigheden vertellen. Ook schroomt Joke niet om de laatste roddels met u door te nemen.
Duur: vanaf 1 uur
Kosten: 125 euro per gezelschap
5 euro per step
Meer informatie of direct reserveren >
Recent aangepast: 18 januari 2019